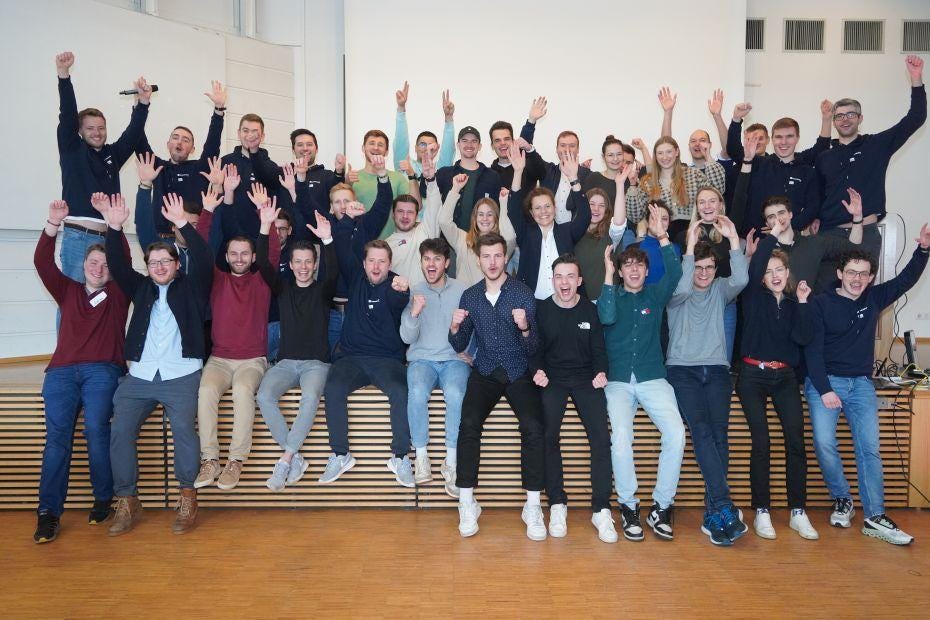 About us:


Welcome to the TUM Case Club! We are a student-run initiative at TU Munich dedicated to promoting teamwork, problem-solving skills, and innovation in business strategy development. At TUM Case Club we believe in the power of teamwork, collaboration, and continuous improvement. We also believe in having fun and building a sense of community, so we organize awesome events and opportunities to hang out and enjoy a beer or two with our fellow members.
Daniel Parak - Head of Marketing
Before studying Finance & Information Management at the TU Munich, Daniel has gained a bachelor degree from the University of Augsburg and has previously worked as a police officer. He has worked extensively on energy projects as a research assistant at the Fraunhofer Institute for Applied Information Technology and is currently interning at an investment bank.
Jonathan Palm - Head of People & Culture
After finishing his Bachelor of Engineering in Karlsruhe, Jonathan has worked full-time for two years at Siemens Energy as a commercial project manager. Currently, Jonathan is studying Finance & Information Management at the TU Munich, while working part-time at the Max-Planck foundation in their investment team.
Zeno Woywood - Head of Finance
Zeno is mainly responsible for the organization and the finances of the TUM Case Club. He has worked at various student consulting organizations, currently at Academy Consult Munich. Additionally, Zeno also brings a strong entrepreneurial spirit into the group. He is also currently engaged in researching the applications of deep reinforcement learning on the control of autonomous cars.
Vladimir Smolney - Head of Communication
Vladimir, often just called Vova, is our head of communication and therefore most likely the first point of contact for our partners. After finishing his Bachelor in Management from the Belarussian State University, Vladimir worked for one year full-time as a business analyst, before moving to Munich for his master degree. On top, Vladimir is highly engaged at "Manage & More", a entrepreneurship student initiative.
Philipp Kutschker
Philipp has studied Management & Technology at the TU Munich, which he concluded as one of the best 5% in his year. Next to his masters degree, Philipp is a recipient of the scholarship TUM Finance and Accounting Selected Talents (TUMfast). In his free time, Philipp is avid tennis player, for which he also holds a trainer license.
Tobias Plank
Tobias holds a bachelor of Science from the University of Augsburg and is currently studying Finance & Information Management at the TU Munich. Throughout his studies Tobi has worked in various roles at the Research Center Finance & Information Management as a research assistant. Further, Tobias is a member of the Bavarian Elite-Academy (BEA).
Maximilian Reuter
Max studies the Master in Management & Technology with specializations in Informatics, Strategy, and Finance. He enjoys running and playing Padel. Currently, he's researching the valuation of deep tech startups via option-based models for his Master's thesis.