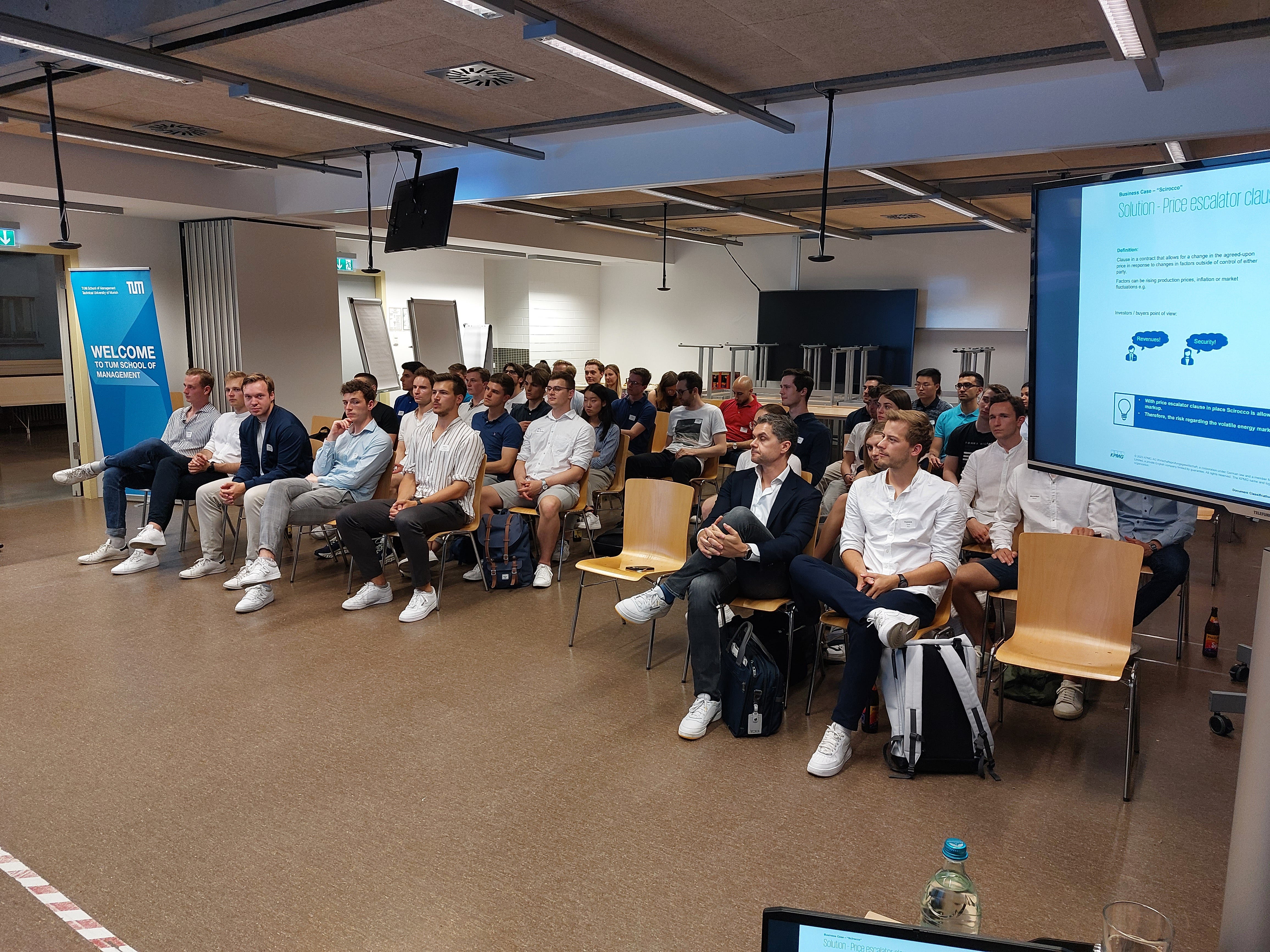 Ace the Case 1.0
with BCG & KPMG
Impressions of "Ace the Case" 1.0
What a successful evening! Thursday, we hosted the first TUM Case Club event "Ace the Case". Representatives from KPMG and BCG gave interesting insights into their daily business, while guiding us through real-world cases and giving insightful interview tips.

After the presentations, the participants had the opportunity to network and exchange ideas with the speakers and fellow participants in a relaxed and inspiring atmosphere.

Big thanks to everyone who joined us and made the event so successful. We hope you enjoyed the presentations as well as the get-together as much as we did. We look forward to the next event together with you. Follow us on LinkedIn to stay up to date with our activities. Special thanks to Alexander Simbürger and Thomas Weber from KPMG and Christian Weiss and Dominik Parak from BCG for giving your insights and joining us during the following get-together.

Are you interested in the TUM Case Club – either as a member or partner? Get in touch with us any time. We're looking forward to our journey with you on our side.