Case events in cooperation with Celonis & FCF Fox Corporate Finance
WHAT: First we Ace, then we Case.
After gaining impressions in case study theory at "Ace the Case" 2.0, we will gain hands-on case experience.

FCF Fox Corporate Finance will provide us with a case study in investment banking.

And Celonis invites us to solve a real-world case study in process mining.


Follow us on LinkedIn, and make sure to attend the application announcements!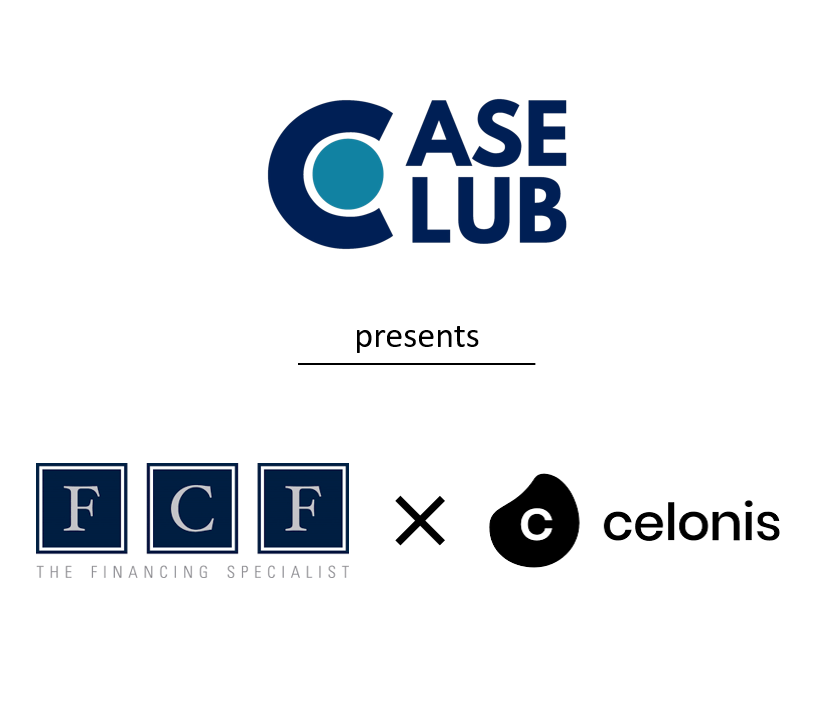 "Ace the Case" 2.0 with Celonis & FCF Fox Corporate Finance
Representatives from Celonis and FCF - Fox Corporate Finance introduced us to their businesses, focusing on tech and finance case solving, respectively. Their insights might prove helpful in case challenges we organize later this semester with the same partner companies.
"TCC goes VC" with Burda Principal Investments
Burda Principal Investments invited us to their offices to not only give us exclusive insights into their daily work in the world of venture capital but also allow us to gain first-hand experience by evaluating start-ups and presenting our investment recommendations!
TCC at TUM Blockchain Conference
Our board represented TCC at this year's TUM Blockchain Conference. We had the opportunity to pitch our club and its goals to an illustrious audience.
"Ace the Case" 1.0 with BCG and KPMG
Representatives from KPMG and BCG provided exciting insights into their daily business while guiding us through real-world cases and giving insightful interview tips.
HBG - HEC Business Game
Meet our champions! Congratulations to Jonathan and Vladimir for winning the HEC Business Game case challenge from ABinBev and scoring VIP tickets to Tomorrowland 2023.
"Hack for the Future"
Cheers to our tech whizzes! Hats off to Tobias and Daniel for their exceptional performance in the Bayreuth Hackathon "Hack for Future," where they placed first for developing a module for estimating PV efficiency.